Man and child escape injury as shots fired at Belfast house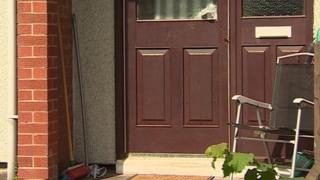 A man and a child have escaped injury after two shots were fired at a house in north Belfast on Monday night.
Police said that the pair were in the house at Westland Way at about 23:50 BST on Monday.
The man heard two shots. He went to the door and found two strike marks in it. No-one was injured in the attack.
Police have appealed for information.