Veteran actor dies after filming first Game of Thrones scenes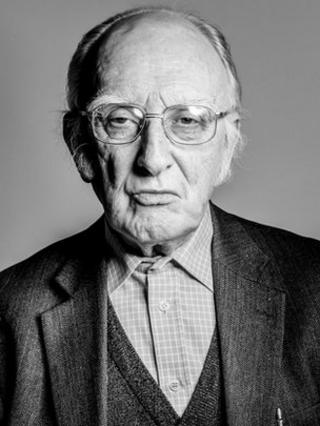 A veteran actor who had just filmed his first scenes for Game of Thrones has died.
JJ Murphy, 86, died suddenly on Friday at his home in Belfast.
Mr Murphy had recently joined the cast for series five of the HBO series, which is largely filmed in Northern Ireland.
He had been cast as Ser Denys Mallister of the Night's Watch. The character was due to appear throughout series five.
Mr Murphy had been expected to film more scenes this summer.
He also had a role alongside fellow Game of Thrones actor, Charles Dance, in the upcoming Hollywood film, Dracula Untold.
The movie was filmed in Northern Ireland in 2013 with a budget of £100m, and is due to be released in October.
Dracula Untold was not Mr Murphy's first experience of Bram Stoker's creation. He played Van Helsing in a 1980 production of The Death of Dracula at the Lyric Theatre in Belfast.
He was well known in Northern Ireland for his stage work having trained at the Old Group Drama School in the 1940s, and as a member of the Lyric Players Theatre.
Belfast born Mr Murphy leaves behind wife Mary, and two children, Joseph and Jane, and granddaughter Sarah-Jane.
His funeral will be held in Belfast on Wednesday.