Abuse accused doctor Tony Chee 'worked under GMC restrictions'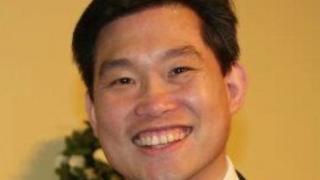 The doctor at the centre of allegations of sexual abuse at a County Armagh health centre had been working under strict conditions imposed by the General Medical Council (GMC).
Dr Tony Chee has been charged by the police with sexual assault following a number of complaints.
All the alleged offences occurred in Richhill Health Centre, where he was working as a GP, between 2009 and 2011.
In 2011, the Richhill practice severed its ties with Dr Chee.
He continued, however, to work as a locum in Portadown.
A GMC 'fitness to practice' certificate shows that he did so under a number of restrictions.
He was not allowed to examine women without a "chaperone" being present.
The only possible exception to this was in emergency cases and then he would be required to fill in a log afterwards detailing the action he had taken.
He was also banned from taking photos of patients "within the confines of his professional practice".
The BBC understands that Dr Chee will be the subject of an interim hearing at the GMC within days, but that he has already stopped working voluntarily.
A spokesman for the Health and Social Care Board said he could not comment on individual cases, but added: "Where allegations are made in relation to a GP, all steps are taken, in conjunction with the General Medical Council and PSNI as appropriate, to review the allegations and put in place any necessary and appropriate steps to safeguard patients which is a key priority."
Dr Chee is due to appear in court in Armagh next month.