Ballycastle sex abuser Patrick McQuillan jailed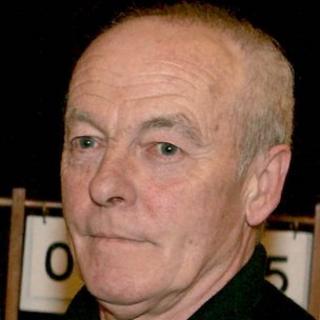 A man convicted of sex abuse crimes has been jailed for 11 years.
Father-of-four Patrick McQuillan, 62, of Moyle Avenue, in Ballycastle, County Antrim, was also placed on the sex offenders register for life.
He was convicted of 38 offences including indecent assault and gross indecency with or towards a child.
A judge said the offending occurred over a period of almost 20 years and McQuillan used his service to the community to facilitate his offending.
McQuillan was a scout master, part-time fireman, sports referee and was involved with the St John's Ambulance as a first aid worker.
The judge told Antrim Crown Court that this was "a serious case involving the abuse and corruption of young children by a mature man who stood in a position of trust".
He said McQuillan took advantage of his family and his social contracts with children to "satisfy his illegal desires", and that his abuse caused "various degrees of psychological and emotional harm" to his victims.
The judge also said that in each case, there was a "damaging effect upon the victims" and that they had been left with "adjustment disorders".
The court was told by the judge that in one case, McQuillan, who knew the victim through scouting, indecently assaulted the child as he was teaching him how to swim.
On a separate occasion, he sexually abused a victim in a fire station.
McQuillan was convicted of abusing all six of his victims from when they were children until they were teenagers.
The judge also banned McQuillan from working with children or vulnerable adults, and he was given a Sexual Offences Prevention Order (SOPO) for 15 years.