Belfast nurse Susan Semple wins UK-wide award for NHS values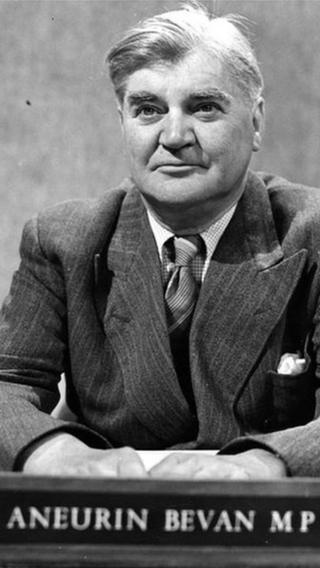 A Northern Ireland nurse who works with homeless people in Belfast has won a UK-wide award for her commitment to the founding values of the NHS.
Susan Semple, a health care coordinator in the city, was selected as the winner in the individual category of the 2014 Bevan Prize for Health and Wellbeing.
The organisers said she "significantly" improved the health of one of NI's most deprived and hard to reach communities.
The awards are named after the chief architect of the NHS, Aneurin Bevan.
The prize-giving ceremony took place in Westminster on Tuesday evening.
'Breaking down barriers'
Ms Semple was nominated for establishing a series of nurse-led, holistic clinics across Belfast that help to monitor the health of homeless people on a weekly basis.
The clinics offer check-ups and vaccines, develop health care plans for the patients, and help them when they are discharged from hospital.
Ms Semple has also managed to get 98% of the people who use the Belfast services to register as patients with family doctors and dentists.
The clinics also provide training for hostel staff in the care of vulnerable adults and treatment of infectious diseases.
'Lobbied tirelessly'
The award organisers said Ms Semple had helped to "break down barriers to access to health care and provide demonstrable health and social care benefits to the homeless population".
"She has lobbied tirelessly to secure service improvements and to increase awareness of their plight, promoting the needs of those who are often overlooked," they added.
The annual prize-giving ceremony recognises individuals and organisations who have demonstrated "an outstanding contribution to health and wellbeing in the UK over the past year, and in particular who demonstrate a commitment to the founding principles of the NHS and therefore a positive impact on equality of access to healthcare and equality of health outcomes".
The awards are organised by the Bevan Foundation, in association with the Aneurin Bevan Society.