Hangovers 'prompt' two-thirds of false NI sick days says survey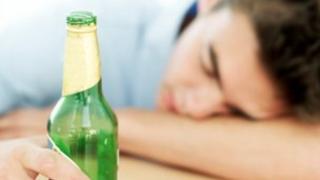 Almost two-thirds of Northern Ireland workers who have admitted to lying for a sick day said it was down to a hangover, research has found.
A survey of 2,000 UK workers by Price Waterhouse Coopers found that a third of employees from Northern Ireland had admitted to having lied or exaggerated the truth to take time off work.
Of those, 71% said a hangover prompted them to do so.
The UK average for using a hangover as an excuse for a sick day was 32%.
Other reasons used by NI workers to take a sick day included to watch a sporting event (17%), being bored with their job (34%) and job interviews (26%).
One-in-six local employees admitted to having lied to take a day off work due to good weather.
The research indicated that the days lost due to staff taking sick days could potentially cost the local economy £8m every year.