Leardon Solutions: US company creates 10 jobs in Belfast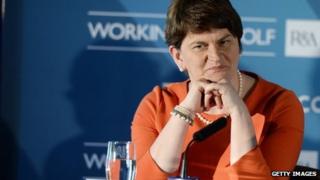 A Californian industrial design and product development firm is to open an office in Belfast creating 10 jobs.
Leardon Solutions, which is based in San Diego, helps small and medium-sized firms bring their products to market.
The company has previously worked with the University of Ulster and Randox, the County Antrim pharmaceutical firm.
Chief executive Mike Hoggatt said the firm was attracted by the pool of experienced technical, design and engineering skills.
The company is investing £695,000 with a grant of £80,000 from InvestNI.
Enterprise Minister Arlene Foster, who is on a trade mission in California, said the firm would "find Northern Ireland to be a cost-competitive and business-friendly environment, where it can access excellent government support".