Woman dies in Newry Canal car crash at Fathom Line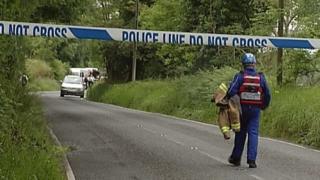 A 50-year-old woman has died after her car entered the Newry Canal.
Patricia Campbell, from the Newry area, was driving on the Fathom Line, also known as the Omeath Road, on Tuesday afternoon when it happened.
No other car was involved.
Police have appealed for anyone who witnessed the incident to contact them. The road remains closed.