John O'Dowd announces Northern Ireland school rebuilds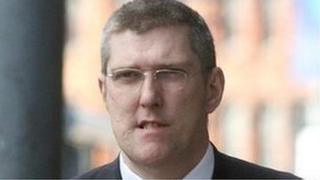 Education Minister John O'Dowd has revealed the list of schools that are approved for rebuilding.
The total bill for eight primary and seven post-primary schools is £170m.
The list includes schools across the sectors including Irish medium, integrated, grammar and controlled.
However, it is not clear how long the 15 schools will have to wait for work to begin, as more feasibility checks have to be made.
Of the 40 schools earmarked for new buildings over the last two years, only one has been completed.
Each school listed for rebuilding will have passed the Department of Education's tests to make sure it is sustainable and fits in with area plans for the whole education structure.
The minister said has had also favoured schools that face social problems such as poverty and special educational needs.
Schools like Dunclug High in Ballymena and a replacement for Monkstown and Newtownabbey, all County Antrim, fit in with future plans for cutting back on the number of schools.
Announcing the rebuild, Mr O'Dowd said: "All across the north there are a range of schools which are in dire need of investment.
"Unfortunately that need far exceeds the funding available. Therefore the schools benefiting today represent the highest priority projects which have successfully come through a rigorous selection process."