Crossmaglen fuel plant found with ten tonnes of toxic diesel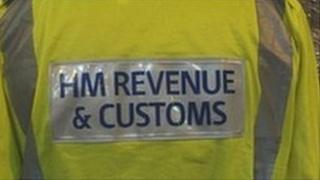 A fuel laundering plant near Crossmaglen, County Armagh, has been dismantled with the discovery of ten tonnes of dumped toxic diesel.
The operation involved officers from the Environment Crime Unit, PSNI and HMRC.
Environment Minister Mark H Durkan said the fuel plant and waste dumping were "irresponsible and highly dangerous".
"It harms communities on a number of levels and shows a total disregard for the environment," he said.
"The money spent on cleaning up after criminals could be much better spent in Northern Ireland to secure a better environment for the whole community."
Justice Minister David Ford said: "Fuel laundering may seem like a low level crime, but those involved usually have interests in other criminal areas, such as drug dealing or counterfeiting.
"Anyone knowingly buying laundered fuel needs to realise that they are funding criminal gangs who are a blight on our community and whose only purpose is to make money illegally."