PSNI complaints reach highest level since 2000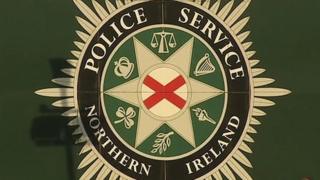 The number of complaints against the PSNI last year reached its highest level since the Police Ombudsman's office opened in 2000.
According to the ombudsman's office, 3,734 complaints and 6,089 allegations were made against the PSNI in 2013/14.
That represents a rise of 14% on the previous year.
The highest number of allegations originate from the policing district covering east and south Belfast.
The number of complaints of "oppressive behaviour" rose by 29% last year, while allegations of "incivility" went up by 6%.
Four per cent of complaints related to parades and demonstrations.
On Thursday, the Policing Board's performance committee questioned senior PSNI officers about the rise.
The chair of the performance committee, DUP assembly member Jonathan Craig, said: "The committee is concerned at the significant rise in complaints against the police which is the highest number of complaints recorded by the ombudsman's office since they opened in 2000.
"While complaints indicate that people are engaging with the policing structures, it is vital that police officers ensure that they are consistently compliant with the code of ethics so that our community gets the best possible policing service which they can have confidence in.
"We expect nothing less of police officers and value the independent procedures in place to deal with complaints."
SDLP Policing Board member Dolores Kelly said the figures were "very worrying".
"It will be extremely interesting to see the findings from the ombudsman's office once investigations are complete and made public, and just how many of the initial complaints against the PSNI are upheld," she said.
PSNI Chief Superintendent Chris Noble said: "The PSNI is one of the most accountable police services in the world and we expect our officers and staff to behave professionally, ethically and with the utmost integrity at all times.
"Any perception or allegation that we have fallen short of the high standards expected, is treated with the utmost seriousness.
"During the financial year of 2013/2014 police recorded and dealt with nearly half a million reports of incidents and whilst only a relatively small number of these interactions resulted in a complaint we are not complacent about the increase we have seen this year."