Northern Ireland absent pupils: Department criticised by PAC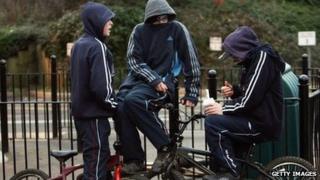 The Northern Ireland Assembly's Public Accounts committee has criticised the Department of Education for its record on pupil absenteeism.
Its investigation follows a damning report by the Northern Ireland Audit office earlier this year.
The auditor's report in February said the department had failed to tackle properly the problem of children not turning up at school.
About 20,000 pupils were missing for the equivalent of six weeks in class.
The Public Accounts Committee has now completed its own investigation and is also critical of the department for not having a strategy or action plan to tackle absenteeism.
It said a plan should be put in place "as a matter of urgency" within the next year.
The education welfare service and school inspectors have also been urged to do more.
The report said it was not convinced the department had got to grips with the most deep-rooted reasons behind poor attendance.
It acknowledged some schools had made good progress, but said it was disappointing that this was driven by the individual school rather than the authorities.