WEA centre shuts doors after 100 years empowering adults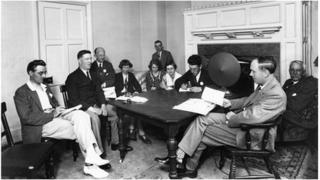 A Northern Ireland education centre with a reputation for empowering individuals and communities for more than 100 years is to close its doors.
The Workers Educational Association, set up in 1910, offers training to adults as individuals or in groups.
However it lost core funding from the Department of Employment and Learning six years ago.
Seventeen full-time jobs have now been lost, as well as work for a number of part-time tutors.
The WEA had a series of contracts for educational work. but it is believed it did not have enough funding to continue operating.
In a statement on its website, the management said it was closing with the utmost regret because of circumstances completely beyond their control.
A firm of accountants is winding up the WEA and a meeting of the association's members and creditors is due to take place at the end of the month.
It is the latest community and adult education body to close in Northern Ireland.
The Ulster People's College and EGSA , (Educational Guidance Service for Adults), have already shut down.
The Department of Employment and Learning said courses and support for adult learners were available in Northern Ireland's further education colleges.