Convicted rapist Edward Connors denies new charges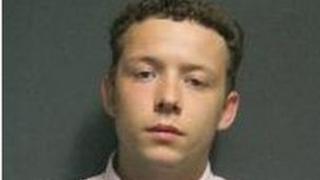 A convicted rapist has pleaded not guilty to two charges relating to conditions of his status as a sex offender.
Edward Gerard Connors, 21, was convicted of raping an American tourist at Colin Glen in west Belfast in 2008.
He was aged 15 at the time of the attack at the forest park.
He was released from custody in 2012 after serving four years, but an arrest warrant was issued over an alleged breach of his terms of probation.
In July 2012, Connors was arrested in west Dublin and was later extradited to Northern Ireland.
On Thursday, Connors appeared in court charged with failing to notify police of an intention to leave Northern Ireland and of failing to tell police about a change of address.
He pleaded not guilty to both charges and will appear again at a later date.