Dean Sullivan warns against 'targets and terror' policy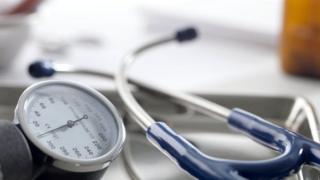 A leading civil servant has advised against using a policy of "targets and terror" to cut hospital waiting lists.
The Stormont Health Committee has been hearing from Department of Health officials about waiting times for planned treatment in NI hospitals.
The committee heard there was a policy in English trusts of sacking bosses who were not meeting targets.
Dean Sullivan from the Health and Social Care Board said it was "not helpful to get into a blame culture".
"It is about trying to create a system where, in particular clinicians in primary care, clinicians in secondary care, are facilitated to do the right things for patients, and we can hopefully avoid sanctions, threats, terror, or any other unpleasantness," he said.
"This is all much more straightforward for all of us, particularly for the patients, if actually they receive timely access to care."
Mr Sullivan also told the committee he believed too much money was being given to private sector companies to treat NHS patients.
He said £66m had been spent on private sector services in the last financial year (2013-2014).
While this represented just 5% of total spend on elective services, Mr Sullivan said in his view it was still "too large".