Sammy Wilson: Corporation tax depends on welfare reform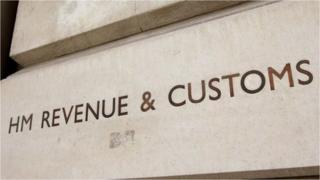 Former finance minister Sammy Wilson has said the NI Executive will be unable to afford the devolution of corporation tax unless agreement is reached on welfare reform.
Sinn Féin and the SDLP are refusing to pass a bill that would implement welfare changes that have been approved by Westminster.
As a result, the Treasury is threatening to levy 'fines' by reducing the amount of money Stormont receives from central government.
Mr Wilson said the executive "can't pay fines to the Treasury and find hundreds of millions to reduce corporation tax".
European rules mean that Stormont would have to compensate the Treasury for any reduction in corporation tax by handing back a portion of its annual budget.
The budget reduction could be as much as £400m per year, about 3% of the executive's budget.
'Crucial economic decisions'
There is a consensus among the main parties at Stormont that the cost of devolving the tax would be worth it as it should deliver increased inward investment.
"We can't do everything... this may well focus the minds of those blocking the crucial economic decisions," Mr Wilson told BBC Radio Ulster's Nolan Show.
The BBC understands that HM Revenue & Customs (HMRC) have almost completed detailed technical work on corporation tax devolution for Northern Ireland.
HMRC is preparing advice for government lawyers who will draft the legislation that can then be brought before parliament before the end of 2014.
The most likely time for an announcement from the Westminster government is around the time of the chancellor's autumn statement.
That will leave a tight legislative timetable as the UK general election is in May 2015.
Stormont would then have to pass its own legislation to introduce the reduced rate.