All Northern Ireland 999 calls diverted to Scotland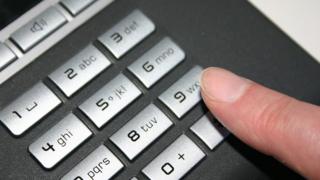 All 999 calls made in Northern Ireland were diverted to the Scottish Ambulance Service for more than two hours on Monday, due to technical problems.
The Northern Ireland Ambulance Service (NIAS) said it had "experienced difficulties with its phone system".
Problems began at 17:00 BST and normal service was restored at 19:15 BST.
An NIAS statement said that during the period all 999 calls "were dealt with and ambulance crews continued to be despatched without delay".
NIAS Media and Communications Manager, John McPoland, said: "The NIAS contingency plan was activated whereby all 999 calls were answered by the Scottish Ambulance Service and relayed to us immediately."
He added: "The mutual aid protocol with Scotland has been used on two previous occasions and has proved to be a robust contingency plan.
"NIAS will closely monitor the system to ensure its effectiveness remains intact and that service is maintained."