Tyrone suspicious approach incident: Man grabs child's arm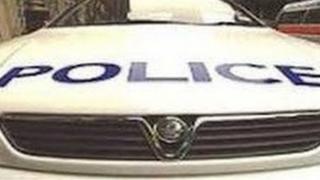 A report of a suspicious approach being made to a child in County Tyrone is being investigated by police.
A PSNI spokesman said the child was grabbed by the arm by a man who drove into the driveway of a house in Drumenny Road in Coagh on Wednesday.
When the child's mother came out of the house, the man got back into the car and drove off.
The vehicle was described as an old-style dark blue car with a red letter S on the boot.
The man was said to be in his late 50s, taller than 5'8" tall and having short grey curly hair.
He was wearing a long red-sleeved jumper and dirty jeans.
Police have asked for anyone with information about the incident to contact them.