Shots fired after west Belfast arson attack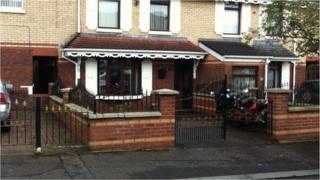 Shots have been fired after a car was set alight in west Belfast, the police have said.
The arson attack in Rinnalea Gardens was reported at about 23:15 BST on Sunday.
Police said four masked men broke two windows in a car and set it alight.
One of the men is then believed to have fired two shots in the air before all the men left the area. No-one was injured in the incident.
Police are appealing for information.