Lee Smyth killing: Pair jailed over Armagh attack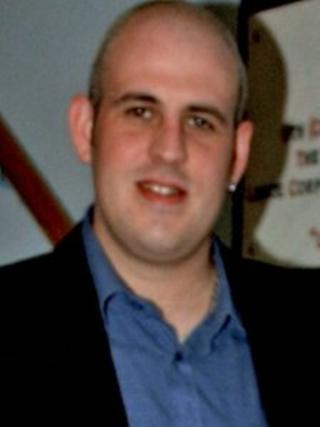 Two men have been jailed for the manslaughter of a County Armagh man who was in a coma for two years after being beaten in June 2010.
Michael Wilson, 23, and Gareth McKinney, 24, admitted manslaughter after being charged with the death of Lee Smyth.
Mr Smyth never regained consciousness after being attacked by the pair in Armagh four years ago.
He died in June 2012, after his life-support was turned off.
McKinney, from Portadown, was given three years in prison and three years on licence.
Wilson, from Tandragee, was sentenced to seven years in prison.
The court heard Wilson, a former soldier with the Royal Irish Regiment, had committed four further violent offences since the fatal attack on Mr Lynch.
The judge said that as probation officers had deemed him a significant risk to others, Wilson's eligibility for release would be determined by the Parole Commission after he served half his sentence.
'Catastrophic' injuries
Mr Smyth, 32, was found near the Folly River in Armagh by a dog walker in the early hours of 6 June, 2010.
He was rushed to hospital and later transferred to a nursing home.
After spending two years in a vegetative state, his family decided to turn off his life-support based on medical advice.
The court heard that Mr Smyth had received "catastrophic" head injuries in the incident.
In a previous hearing, a witness, then girlfriend of McKinney, said Mr Smyth had confronted Wilson and the two began fighting.
The court heard that McKinney joined in the attack but stopped after Mr Smyth fell to the ground. However, Wilson "would not desist" and continued to attack the victim.
Wilson also admitted robbing Mr Smyth of a cigarette tin.
The judge noted that none of the three made an effort to summon help, but praised the "bravery" of the witness, who went to the PSNI after hearing of the death of Mr Smyth in 2012.