BBC Radio Ulster wins Radio Academy gold award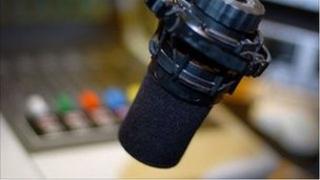 BBC Radio Ulster has won station of the year at the Radio Academy awards.
The station won the gold award in the "one million plus" listeners category.
The judges said they were "struck by the variety of content and wide-ranging presentation styles on this station, which used classic old-school radio techniques to get to its audience.
"It is clearly well in-touch with its listeners, reflecting the area superbly and showing true radio dexterity in the way it balanced difficult issues."
The Nolan Show won the bronze award in the Local Radio Journalist of the Year category at the Grosvenor Hotel ceremony in London, hosted by Radio Two's Chris Evans.
BBC Northern Ireland Director Peter Johnston said: "This prestigious award is a reflection of the skill, creativity and dedication of our staff who are passionate about bringing region-wide audiences programmes and stories embracing every aspect of cultural and community life in Northern Ireland."
Fergus Keeling, BBC Northern Ireland head of radio, said: "BBC Radio Ulster is an unquestionable jewel in the broadcasting crown of BBC Northern Ireland and it is a great honour to be recognised by our peers in this way."