NI wildlife crime action pledged by Durkan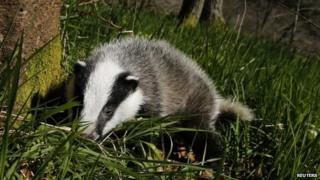 Environment Minister Mark H Durkan has pledged to improve how wildlife crime is tackled in Northern Ireland.
Mr Durkan was speaking on Wednesday as he hosted a summit, attended by almost 30 organisations, to try to ensure a better way forward.
Currently, there are a number of organisations addressing crimes against such creatures as deer, badgers, bats and birds of prey.
Mark H Durkan said: "Our wildlife plays a very important role in our ecosystem.
"The abuse of these species is an appalling crime which I know sickens the vast majority of people in Northern Ireland."
He said the issue needed to be brought to public attention.
"Most people will know deer poaching and badger baiting is a crime," he said.
"How many people know that they may have a criminal record if they even injure a bat or steal an egg from a bird of prey?"
"It is not just about injuring animals. There is much publicity about contaminated fuel. But what about contaminated meat? Have you been offered venison off the back of a lorry?
"The seller is committing a crime. Further you will not know how that meat has been processed. Are you prepared to gamble with the contents of your dinner?"
He urged the public to report crimes to the police.