PAC report criticises DRD investigation and NIW inquiry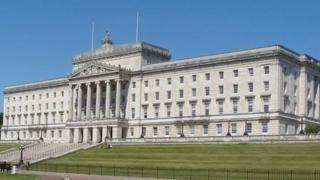 An official investigation into a whistleblower's complaints of fraud was "shoddy and incompetent", according to the Public Accounts Committee (PAC).
The investigation was conducted by the Department of Regional Development (DRD), following allegations over the purchase of road signs.
The PAC also looked at a Northern Ireland Water inquiry on how invoices for services were paid and charged for.
The Stormont spending watchdog found serious failings in it as well.
Commenting on the DRD investigation, PAC chairperson Michaela Boyle said: "It is hard to avoid the impression that the department did not have the appetite to get to the truth."
Ms Boyle said that the "poor quality" of both investigations supported the case for establishing a public sector fraud investigation service, a call made previously by the Northern Ireland Audit Office.
The report said that in 2005 a whistleblower made allegations that contracts for road signs were being awarded on the basis of favouritism.
But they were not investigated until 2009.
Two years later, the High Court found "no substantive basis" to the claims.
However the PAC said: "The court's findings do not lessen the committee's concerns about the inadequacies of the investigation."
Ms Boyle said the delay in the investigation was "intolerable" and paid tribute to the whistleblower's determination.
The NI Water investigation related to the way in which invoices for services were paid and charged for.
While the internal investigation found no evidence of fraud, the PAC said it "did not dig deeply enough".