Education committee call for NI school eye test study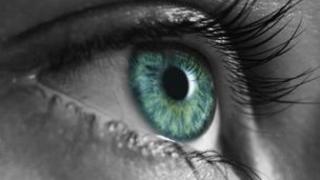 Stormont's education committee is to ask for a pilot study on eye tests for children.
The move comes after a County Down optician told MLAs of undetected vision problems he had found at a school.
Michael Gilsenan from Warrenpoint told the education committee he had tested a class of 27 girls at St Clare's Primary School in Newry.
He said 16 of them had never had an eye test, but 13 needed glasses or other help.
Rigorous
The principal of the school, Michelle Monaghan, said she was shocked at the results.
Ms Monaghan said that three years after the experiment, the schoolwork of most of the children who had been diagnosed with vision problems had improved.
She said she now advises all parents to get full eye tests.
The committee education is to write to the Department of Education asking for a pilot study on doing more rigorous eye tests.
They also want clarification about what the current Primary One eye test consists of, whether it is done by a school nurse and how that is possible in schools without a nurse.
Mr Gilsenan also asked the committee to back his call for extensive research into whether poor schoolwork is linked to poor eyesight.