Western Health Trust permitted to charge for respite care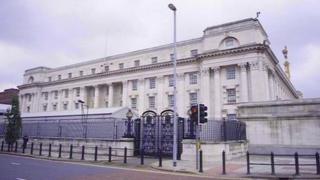 A health trust in Northern Ireland is entitled to charge for respite care provided to a severely disabled man, the High Court has ruled.
The 42-year-old's father brought a legal challenge over being made to pay out of his benefits.
He claimed the Western Health Trust had changed its policy of not charging to one of £75 a week.
But a judge dismissed his application to have the decision quashed after rejecting claims that it was unlawful.
Mr Justice Treacy held that even if the trust was under a duty to provide respite it would still be obliged to charge under the Personal Social Services (NI) Order 1972.
The man at the centre of the judicial review challenge, identified only as PH, requires full-time care and supervision provided by his parents.
He suffers from a learning disability and manic depression.
Respite care is provided every six weeks at a facility he has been attending for the past 18 years.
Notification of the intention to introduce a minimum charge was first given by the health authority's predecessor in 2004.
At the time it was the only trust in Northern Ireland not requiring payment for adult respite care.
Court proceedings were eventually issued after the man's father raised concerns about the legality of his son being required to pay out of his benefit income.
His lawyers contended that this breached its obligations under the Chronically Sick and Disabled Persons (NI) Act 1978 and the Human Rights Act.
However, the judge pointed out that PH has not been assessed as requiring respite, adding that it was not in his care plan.
Dealing with claims that using benefit money to pay for the respite deprived the man of resources needed to maintain private and family life, Mr Justice Treacy said there had been no argument on the substance of the alleged interference.
"I have nothing before me on which to decide if it has actually been breached at all," he said.
Claims that it was unreasonable to take the cost of respite care out of PH's Severe Disablement Allowance were also rejected.
Mr Justice Treacy acknowledged that the trust must undertake a financial assessment and list the types of income to be disregarded.
However, Severe Disablement Allowance does not feature on that list.
The judge held that the trust had therefore acted lawfully in taking this benefit into account when calculating the charge for PH's temporary respite care.