Unite concerned over 120 Mallusk freight jobs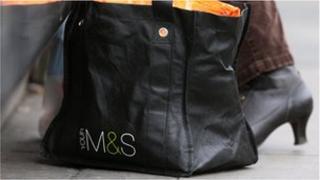 A trade union has raised concerns for 120 jobs at a freight distribution centre at Mallusk on the outskirts of north Belfast.
The centre is run by DHL, working on contracts for Marks and Spencer.
More than 100 jobs have already been lost at the site in the last year as result of a reorganisation of Marks and Spencer's distribution network.
Unite fears the remaining jobs are under threat as the lease for the site has been acquired by another company.
The union said there "would appear a strong risk that distribution services provided at the Belfast site could be lost to facilities based in Great Britain and this might happen by the end of June this year".
The union is to hold a consultative ballot to determine support for industrial action in response to what it said was a "lack of clarity about management intentions" and the "drip-feed" of information.