Judge advises man caught cycling drunk twice to get rid of bike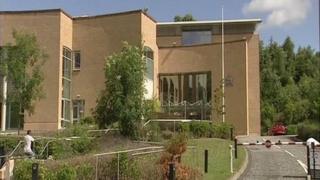 A Cookstown man caught cycling twice whilst drunk within two months, has been told to consider getting rid of his bike as he is a danger to himself.
Martin Paul James Lawn, 30, from Riverside Drive, pleaded guilty to both offences.
He also admitted a further charge of cycling on a footpath.
The judge imposed a fine of £200 for the first offence in which a car was damaged and conditionally discharged the other.
Dungannon Magistrates Court heard the accused crashed his bicycle into a vehicle which was exiting a hotel car park in Cookstown on 21 July 2013, causing significant damage, including a smashed windscreen.
He was spoken to by police and as he was complaining of dizziness after sustaining a injury when his head struck the windscreen, was taken to hospital by ambulance.
Later during police interview Mr Lawn made "no comment" replies to all questions, although he did state he had been cycling on the road and not the footpath.
When police challenged if he had been on the road as he claimed, which would have meant he was cycling against the flow of traffic, Mr Lawn again replied, "no comment".
Two months later on 18 September, police were on patrol in the Chapel Street area of Cookstown when they observed Mr Lawn cycling on the footpath, swerving erratically.
He then appeared to lose total control and crash into a wall, before falling into an adjacent garden.
When officers spoke to Mr Lawn, they discovered he was intoxicated.
He was arrested and while in custody provided a breath specimen which returned a reading of 108 micrograms (mcg) of alcohol which was 63 mcg in excess of the legal driving limit.
After hearing the facts, District Judge Desmond Perry remarked: "Would it not be advisable if the defendant did away with his bicycle? He's more of a danger to himself."
Defence solicitor Stephen Atherton said: "It's an unusual case which will most likely only attract fines. My client can't be disqualified from cycling."
Judge Perry imposed a fine of £200 for the first offence and conditionally discharged the second commenting: "I considered suspending his bicycle clips but have thought better of it."