US law firm to create 75 jobs in Londonderry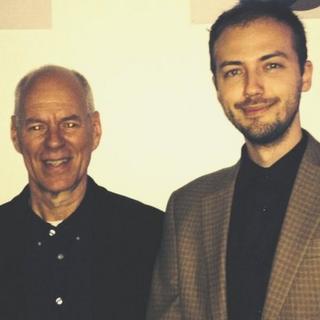 A United States-based entertainment law company is opening offices in Londonderry.
SmithDehn plans to create 75 jobs over the next five years.
Its clients previously included the television network HBO, which makes the Game of Thrones series, and Hollywood studios such as 20th Century Fox.
Russell Smith, the co-founder of SmithDehn, said Derry was chosen because it was a spirited and enthusiastic city.
"Derry has a magic, it has a spirit, it has the X-factor that we are looking for, talent that is under-utilised and it is enthusiastic, dynamic," Mr Smith said.
Investment
"We are targeting 75 (jobs) over five years but we are going to start maybe eight to 10, and wrap up rapidly as we can."
Also opening in Derry along with SmithDehn is Social Construct Media, an American film and television production company which, like SmithDehn, will be based at Artillery Street.
Both companies will work in partnership and recruitment for the new jobs is already underway.
SmithDehn took part in the Northern Ireland investment conference in October.
At that time, it expressed an interest in developing a presence in Northern Ireland.
The company has already teamed up with the University of Ulster to launch a media law course for legal graduates.
Mr Smith has handled a number of cases arising from controversial films and television shows involving Sasha Baron Cohen, including Borat, Bruno and Da Ali G Show.
He also worked on the Bloody Sunday Inquiry.