Man to go on trial accused of spying on female doctors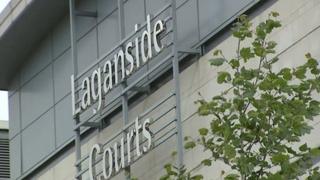 A man is to stand trial accused of secretly filming female doctors for his own sexual gratification, a judge has ruled.
Gareth Christopher Menagh faces three charges of recording the women doing a private act, understood to involve them undressing.
The alleged offences were committed against two different doctors at a medical institution in Belfast.
Mr Menagh, 31, from Lady Wallace Lane, Lisburn, denies the allegations.
He is accused of spying on them on dates between September 2010 and January 2011.
He appeared before Belfast Magistrates' Court on Tuesday for a preliminary enquiry and prosecutors submitted that he has a case to answer.
District Judge Fiona Bagnall backed their contention and granted an application to have him returned for Crown Court trial.
Mr Menagh was released on continuing bail until those proceedings get underway on a date to be fixed.