Royal Black members fined over parade past St Patrick's Church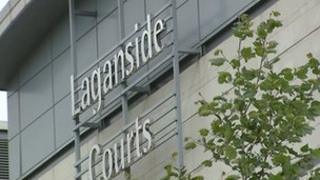 Five members of the Royal Black Institution have been found guilty of failing to comply with conditions imposed by the Parades Commission.
A judge at Belfast Magistrates Court fined the men £150 each.
The charges relate to a ban on music being played as a parade passed St Patrick's Church in Donegall Street in Belfast in August 2012.
Although the five were not band members they were convicted of joint enterprise with those who played the tunes.
A district judge said: "Those who are responsible and hold office in an organisation have a responsibility to ensure those who take part in parades do so lawfully."
The defendants were Belfast men Thomas Foster, 60, of Woodvale Avenue; William Mawhinney, 67, of Ainsworth Avenue; Alan McIntosh, 60, of Kilcoole Park; Raymond Samuel Spiers, 56, from the Castlereagh Road; and Brian Kerr, 42, from Fairview Avenue in Newtownabbey.
A defence solicitor told the court that the men had all been members of the Royal Black Institution for many years and that there was no evidence they had been involved in "bad behaviour" during the parade.
The judge said: "The defendants might not like the legislation, but it is not for them to pick and choose what parts of the law to comply with."
A sixth defendant, 55-year-old Thomas Edward Hefferon from Derrycoole Way in Newtownabbey, was acquitted.
The judge said he accepted Mr Hefferon was "ignorant" of the terms of the Parades Commission ruling.