Vello Systems makes 15 people redundant in Belfast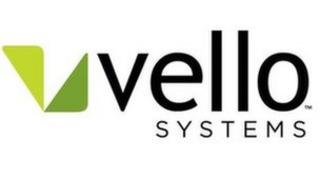 US software company Vello Systems is understood to have made 15 staff at its Belfast office redundant.
The company, which is headquartered in California's Silicon Valley, only officially opened its office in Belfast in February.
In a statement, Vello Systems said it expected the reduction in its workforce to be temporary.
Last year the software company committed to creating 71 jobs in Northern Ireland.
It also received an offer of financial support worth £710,000 from Invest Northern Ireland to create them.
The agency said the jobs would generate over £2.4m in salaries each year for the local economy.
As of February, 30 staff members had started working for the company.
In its statement, Vello Systems said: "While the European market represents a huge opportunity for Vello and we are still dedicated to growing our presence here through our Belfast office, due to a recent change in business priorities and focus, we have had to temporarily reduce our headcount."
Enterprise Minister Arlene Foster and Invest NI chief executive Alastair Hamilton were present at the official opening of Vello's research and development facility in Belfast in February.
Invest NI said Vello's decision to reduce its headcount for the time being was deeply regrettable. But it said no public money had yet been given to the US business.
A spokesman said: "It is an entirely commercially driven decision by the company.
"While Invest NI's strategy aims to attract early stage, high growth international businesses to Northern Ireland, it is important to recognise that not all of these companies will develop as easily as established businesses.
"This risk is clearly managed in the offers that Invest NI makes to protect public money and in this case the company has not received any of the money offered in support of the investment. Invest NI is continuing to work closely with the company to explore ways to fully exploit its commitments here."
It is understood the staff who lost their jobs were Java, Javascript and Python developers. These are all programming skills that are in high demand among other IT firms in Northern Ireland.