Motorcycle crash: Man killed in Crumlin accident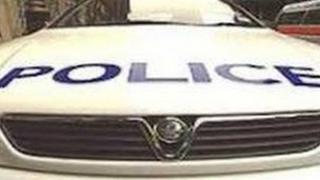 A 37-year-old man has died following a motorcycling accident on the Dungonnell Road, Crumlin, on Monday.
The victim was identified by police as Alan Kelso, from the Antrim area.
A PSNI spokesman said Mr Kelso's bike was the only vehicle involved in the incident. It is believed to have struck a telegraph pole.
Police have appealed for anyone who noticed the silver Honda motorcycle on the Dungonnell Road on Monday, to contact them.