Ireland-UK renewable energy deal not concluded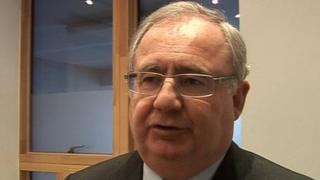 The Irish government has confirmed it has failed to conclude an agreement with the UK to facilitate the export of renewable energy from the Midlands to Britain, within the European Union's 2020 time frame.
Both governments last year signed a Memorandum of Understanding on energy co-operation, with a view to developing the trading of renewable energy.
On Sunday, Energy Minister Pat Rabbitte said he regretted that it had not been possible to conclude an agreement.
However, he said he believed that greater trade in energy between Ireland and Britain is inevitable post 2020.