Man freed in car vandalism investigation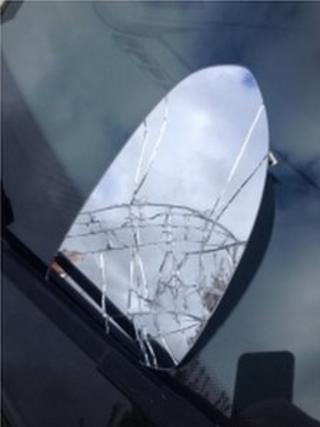 A 22-year-old man arrested by police after a number of cars were damaged in north Belfast has been released on bail.
He was detained after members of the public reported that a number of cars had been damaged on the Ballygomartin Road around 06:00 BST on Sunday.
The man was being questioned on suspicion of criminal damage.
It is thought at least 31 vehicles had wing mirrors kicked off and/or number plates broken.
Anyone who had their car damaged should contact police.