Loyalist Mark Haddock reported for prosecution over UVF murders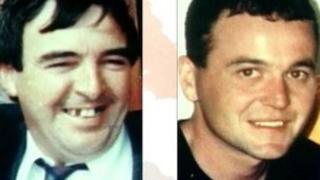 Prominent loyalist Mark Haddock is to be reported for prosecution over three UVF murders in Belfast 20 years ago.
The 45-year-old was arrested in Berkshire on Tuesday for questioning about the shooting of Sean McParland in north Belfast in February 1994.
He was also questioned about the murders of Gary Convie and Eamon Fox in North Queen Street in May that year.
The Police Service of Northern Ireland said the case would be reported to the Public Prosecution Service.
He has been returned to prison custody in England, where he is currently on remand on other charges.