Concentrix may be poised to buy Maysfield site in Belfast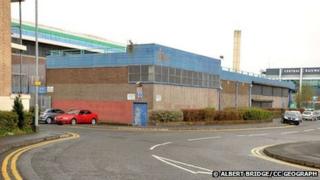 US software company Concentrix could be poised to buy the former Maysfield Leisure Centre in Belfast city centre.
An image of how a new building would look appeared on the council's website. The city council had been looking for bids in excess of £2m for the site.
It closed in 2004 and, apart from temporary use as a film set, the building has remained vacant.
The sale was discussed at last week's meeting of the council's strategic policy and resources committee.
Associated documents were withheld from publication on its website.
However, a computer generated image of a new building - complete with Concentrix signage - is shown.
The discussions were confidential and the image is believed to have been posted in error.
Concentrix presently employs around 1,000 people in Belfast and has existing offices close to the Maysfield site.
Neither the company nor the council has yet commented.