Victims locked in rooms during Lisburn burglaries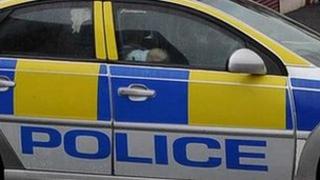 A family of four and a pensioner have been threatened and locked in a room during separate burglaries in County Antrim.
In the first incident, four masked men went into a house at Laurelhill Road, Lisburn, at about 21:30 BST on Friday.
One of the gang was armed with a screwdriver. They escaped with money and jewellery.
Police said there may be a link between that burglary and another several hours later, involving a man in his 70s.
The pensioner was asleep in bed in his house at Glenavy Road at 01:00 BST when he awoke to find two men in his room.
Shaken
Both were armed with a suspected firearm.
The elderly man was bound and locked in a room. The two men are believed to have made off without taking anything.
In both cases, the victims were not injured but left very shaken.
The police are urging anyone with any information to contact CID in Lisburn Police Station on the new non-emergency number 101.