Loyalist killer Robert Rodgers in On the Run jail challenge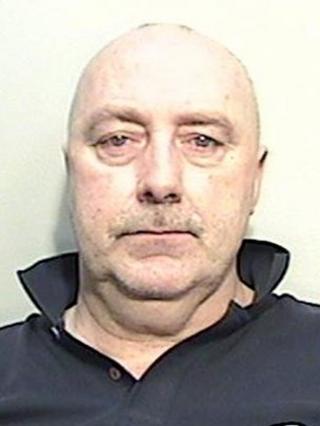 A convicted loyalist killer intends to use the IRA On the Run letters scheme in his legal bid to be released from prison, the High Court has heard.
Robert James Shaw Rodgers, 60, formerly of Tierney Gardens, Belfast, claims he suffered discrimination by being refused a Royal Prerogative of Mercy (RPM).
On the other hand, he argues, nearly 200 republicans received government assurances they would not face arrest or prosecution.
The new challenge comes in the wake of the collapsed trial of Donegal man John Downey, who had been arrested in connection with the 1982 Hyde Park bombing.
In his judgement in the case of Mr Downey, who denied the murder of four soldiers in the IRA attack, Mr Justice Sweeney refers to the fact that on 15 June 2000, Jonathan Powell, who was prime minister Tony Blair's chief of staff, wrote to Sinn Féin president Gerry Adams enclosing letters representing decisions by the attorney general and the director of public prosecutions for England and Wales.
After the collapse of Mr Downey's case, lawyers for Rodgers wrote to Northern Ireland Secretary Theresa Villiers seeking clarification on what forms of "special dispensation" were available for terrorist-related offences.
A reply is expected by the end of March.
On the Runs were people suspected of, but not charged with, paramilitary offences committed before the Good Friday Agreement, those who had been charged with offences but who had escaped, and those who had been convicted of offences but who escaped.
Letters were sent by the government to 187 people assuring them they did not face arrest and prosecution for IRA crimes.
In court on Friday, a judge was told that 13 RPMs have reportedly been granted under a broader scheme involving On the Runs.
Rodgers' legal team are now attempting to gain full information about any policy operated by the government. His challenge to being denied an RPM was reinstated following an appeal against a previous High Court ruling.
Last year, Rodgers was found guilty of murdering Eileen Doherty in September 1973. She was a 19-year-old Catholic women who was shot three times after her taxi was hijacked by gunmen in south Belfast.
He was jailed for life, but could be freed early next year under the terms of the Good Friday Agreement.
He has already served another prison sentence for the killing of a Catholic man a year after the murder of Ms Doherty. Ciaran McElroy, 18, was shot in September 1974 at Park End Street, Belfast.
Rodgers' lawyers argue he should be considered for an RPM because of the life term completed for that Troubles-related murder.
In court on Friday, Mr Justice Stephens was briefed on correspondence sent to the Northern Ireland secretary in the wake of the Downey case.
He directed that a reply should be received by 24 March and listed the case for a three-day hearing.
Outside the court, Rodgers' solicitor, Paul Pierce of KRW Law, said: "In the course of these judicial review proceedings, we have been told that Mr Rodgers would not be eligible for the Royal Prerogative of Mercy or any other form of special dispensation.
"What we are now asking the secretary of state to do is to clarify what she meant by that. Mr Rodgers makes the case that he is the victim of discrimination, and, following decisions that have been taken regarding a significant number of republicans, he believes that his allegations of unequal treatment have been made out."