Mivan: Construction firm collapse to cost small creditors over £5m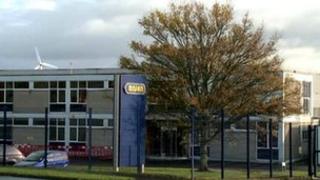 The collapse of Mivan, the Antrim construction firm, is set to cost subcontractors and other small creditors more than £5m.
Mivan was placed into administration in January after suffering major losses on projects in Romania.
A statement of affairs show that Mivan creditors include a Belfast shipping firm owed more than £400,000 and a timber merchant owed almost £150,000.
It is unlikely that any of that money will be paid.
The firm's largest creditor was Danske Bank, which was owed almost £10m.
The bank is only likely to recover about £1m of that.
Mivan's assets, including its factory in Antrim and its trademarks, were sold to the Newry-based firm MJM.
The administrator's report states that MJM paid £1.5m for those assets.
Mivan was founded by Ivan McCabrey in 1975 and he quickly moved into overseas contracting.
In the early 1980s, the firm was involved in a wide range of projects in Iraq, including power stations, apartments and a palace for Saddam Hussein.
The company continued to win work in the Middle East, including the restoration of the prestigious Dome of the Rock in Jerusalem for which it won a Queens Award for Export.
Other high profile jobs included fit-outs at Disneyland Paris, the Millennium Dome and One Hyde Park, London's most expensive apartment development.