An tUltach hits out at Foras na Gaeilge over funding withdrawal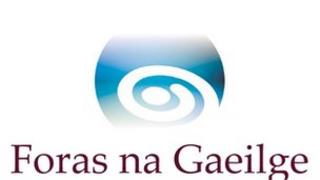 One of Ireland's oldest literary magazines has warned it might have to close because its funding has been withdrawn by the organisation set up to promote the Irish language.
An tUltach was founded 90 years ago and has published work by celebrated poets such as Paul Muldoon and Frank Ormsby.
Foras na Gaeilge said the magazine team had known since last summer that its funding would end on 30 June.
The journal's Réamonn Ó Ciaráin said without the £16,000 yearly grant from Foras, its future was "in serious doubt".
"Our most recent edition is coloured red because we're 'dearg le fearg' which means red with anger," he said.
"The people who are supposed to be supporting and promoting our Ulster dialect and who were charged by the Good Friday Agreement to take resolute action on the language are instead taking resolute action seemingly to do away with what is a very noble publication."
In a statement, Foras na Gaeilge said it would be in discussions with the Irish language body Conradh na Gaeilge
"We will be discussing funding priorities between now and the end of June," a spokesperson for the cross-border organisation said.
Foras na Gaeilge, which was set up in the wake of the Good Friday Agreement to promote the Irish language, is cutting the number of Irish language groups it provides "core funding" for, across the island of Ireland, from 19 to six for "economic reasons".
None of the six are based in Northern Ireland.