Murder accused Leslie Ross claims he found former girlfriends unconscious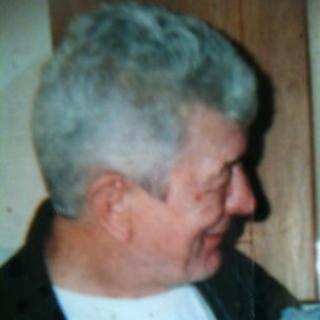 A stonemason accused of murdering two former girlfriends claims he found both of them unconscious, the High Court has been told.
Lawyers for Leslie Ross argued that fatal head injuries suffered by the women could have been due to alcohol related falls and not violence.
The 66-year-old is alleged to have murdered ex-partners Michelle Bickerstaff and Margaret Weise five years apart in Dromore, County Down.
He also faces separate charges.
He is accused of separate indecent assault and gross indecency with a child offences.
Charges were brought against him following an investigation into the circumstances surrounding 47-year-old Ms Bickerstaff's death in April 2012.
She died in hospital after being discovered unconscious by her daughter in the house she shared with Mr Ross.
Police then launched a probe into the circumstances surrounding the death of Ms Weise in August 2007.
The 50-year-old, who was registered blind and suffered from alcohol dependency and depression, had been in an on-off relationship with the accused.
Mr Ross, of Meganlis Park, Dromore, claimed to have been wakened by the sound of a thump and found her lying at the bottom of stairs.
According to his account, he put her back to bed, later calling a doctor when she failed to wake up.
She later died without regaining consciousness.
Opposing bail, a prosecution lawyer claimed there was a risk of interference with witnesses in the case.
A defence lawyer claimed the case against his client was weak.
He argued that pathologist reports into the deaths could not show Mr Ross was responsible for the injuries.
Dealing with Ms Weise, he described her as an alcoholic who had fallen many times.
The pathologist could not say whether her head injuries were caused by such a fall or someone having struck her, the defence lawyer said.
'Colossal quantity of alcohol'
Turning to Ms Bickerstaff, he set out how Mr Ross claimed to have left her after buying her a bottle of whisky.
When he returned to the house he discovered her daughter shaking and trying to revive her, the court heard.
Setting out the level of drink Ms Bickerstaff was found to have consumed, the barrister said: "We are dealing with a colossal quantity of alcohol taken by the victim."
The defence lawyer again contended that it could not be determined if the fatal injuries were due to a blow to the head of from striking an object in a fall.
"You can see the picture emerging of uncertainty over what caused her death," he said.
"There is certainly no evidence he (Mr Ross) struck her that day."
Despite refusing bail, the judge warned the prosecution there was not an "endless timeframe" to progress the case.
Mr Justice Weir added: "If there is disclosure in this case, police should get on and make it so that the defence have the material available to them at the earliest opportunity."