John Downey case: 'Finger of blame' pointed at PSNI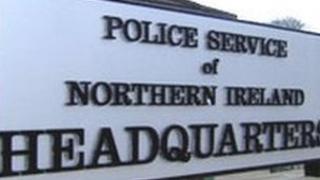 The finger of blame for the mistake that led to the case against John Downey collapsing has been pointed firmly in the direction of the Police Service of Northern Ireland (PSNI).
It was revealed during private hearings at the Old Bailey that a specialist team within the PSNI had been aware that John Downey was wanted by the Metropolitan Police for the 1982 IRA Hyde Park bombing.
However, the PSNI team did not make the attorney general or Crown Prosecution Service aware of that fact.
The court also heard the PSNI was aware that a letter given to the 62-year-old Donegal man by the Northern Ireland Office (NIO) in 2007 assuring him that he was not wanted by any other UK police force was inaccurate.
However, the NIO was not told that a mistake had been made.
The team, codenamed Operation Rapid, was responsible for checking the legal status of On The Runs and informing the prosecution service if named individuals were wanted for questioning about IRA activities before the signing of the Good Friday Agreement.
Chief Constable Matt Baggott has apologised and said the PSNI accepts full responsibility for the failings that resulted in the prosecution being ruled an abuse of process.
However, sources familiar with Operation Rapid, say the assurance given by the NIO went further than the information provided to it by the PSNI.
They say the team's remit was to do two things:
To establish whether John Downey was wanted by the PSNI. The answer was no.
To establish whether the PSNI had been asked to arrest John Downey on behalf of another UK police force. The answer was no.
Sources say the PSNI wrote to the prosecution service stating that it did not want to arrest or question John Downey, but they insist it did not say he was not wanted by any other UK police force.
"Why would we have done that," says one source. "It was our job to determine whether named individuals were wanted for questioning within our jurisdiction and that is what we did.
'Extraordinary events'
"What were we supposed to do? Check with police forces all over GB, Germany and other jurisdictions to see if they were wanted? That was not what we were asked to do."
The DUP has called for the case against John Downey to be reactivated.
How likely is that?
In the Royal Courts of Justice in London on Tuesday, Mr Justice Sweeney left open the possibility of the case being reactivated.
But he said there would have to be "extraordinary events" for that to happen.
By that, he meant significant new evidence, not complaints from politicians.
I spoke to a senior prosecution source in London after the ruling was issued and they said the proceedings against John Downey are "effectively dead in the water".
The source said he had never known a case thrown out in this way to be reactivated.