Fracture services to remain at Daisy Hill in Newry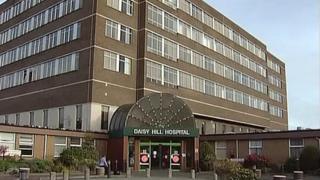 The decision to retain fracture services at Daisy Hill Hospital in Newry has been welcomed by South Down MP Margaret Ritchie.
The service was to have been moved to a purpose-built unit in Craigavon.
Ms Ritchie said the Health and Social Care Trust had now decided to retain the services after lobbying by those opposed to the move.
She said it meant patients could still receive emergency treatment at Daisy Hill following a suspected fracture.
"There was considerable opposition to the plan to cut this service due to the inconvenience it would have brought about for the people of Mourne and Newry," Ms Ritchie said.
"This was a knee-jerk decision, with no consultation with patients and wider community, and would have resulted in a removal of essential health services."