World War One At Home: BBC NI launches new series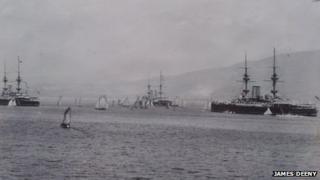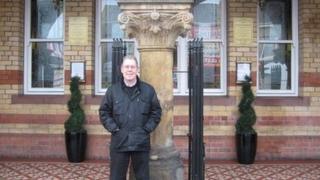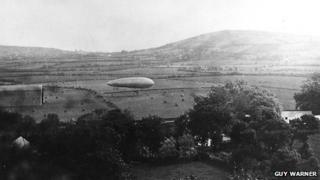 BBC Northern Ireland has launched an ambitious new project to tie in with the centenary of the beginning of World War One.
World War One At Home features powerful local stories from the war years.
It begins on Monday for two weeks, and is previewed each day at 08:50 GMT on Radio Ulster's Good Morning Ulster and Radio Foyle's breakfast programme.
The five-minute broadcasts will be repeated on Radio Ulster/Foyle at 11:55 GMT and again at 23:50 GMT.
From Monday, 3 March, the stories will also feature on television on BBC Newsline.
The stories will also be available online along with interactive guides, slide-shows, archive film, recruitment posters and links to a wealth of extra information.
It is part of a BBC-wide landmark project of more than 1,400 stories, linked to places across the UK and Ireland in a way never told before.
During the course of the series, World War One At Home will travel across Ireland in space and time, visiting, among other locations, an airship mooring station in Whitehead, a military training camp in Donegal, a shop in Omagh that made bespoke bicycles for soldiers, and a camp for German prisoners of war in Tipperary.
It also steps into the old courthouse in Lurgan where lonely soldiers' wives were accused of drunken behaviour, and delves into the lead mines at Conlig where a suspected German spy was apprehended with binoculars, maps and codes.
The stories also examine how a well-known brewery made its contribution to the war effort.
Fergus Keeling, BBC Northern Ireland's head of radio, said: "World War One At Home offers a fascinating glimpse into life 100 years ago during the war years throughout Ireland.
"They shed light on familiar places we know and love, places right on our doorsteps."
The BBC has worked in partnership with Imperial War Museums and others, including the Arts and Humanities Research Council, to research and produce these stories, sourcing pictures and archive material to help bring the history of the places and their links to World War One to life.