EE: Mobile phone firm brings 250 jobs to NI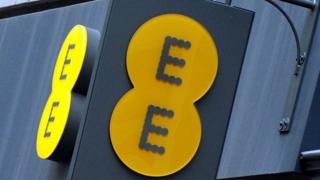 The mobile phone company EE has said it will create 250 jobs in Northern Ireland as it returns customer service roles from overseas call centres.
In total, the company is planning to bring back 1,000 customer service jobs to the UK from overseas.
The firm has said it will be operating in NI within the next few months.
However, it is not yet clear where in NI the firm will be operating from or if staff will be hired via an existing call centre operator.
EE was formerly known as Everything, Everywhere and is currently the UK's largest mobile phone operator.
It also runs the Orange and T-Mobile phone networks in the UK.
In October 2012, EE was the first company to offer a fourth generation (4G) mobile phone service to UK customers.