Hydebank Wood prison gets Austin Treacy as new governor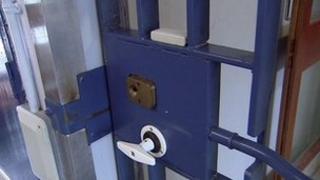 A new governor has been appointed to run Northern Ireland's third largest prison, less than a year since the last one took up the job.
Austin Treacy will take up the post at Hydebank Wood Prison and Young Offenders Centre in Belfast in April.
He replaces Paul Norbury, who has decided to retire.
Mr Treacy has held a number of senior posts across the Prison Service, most recently serving as deputy governor at Maghaberry Prison.
He has previously served as governor at Hydebank Wood between 2007 and 2010.
Prison Service Director General Sue McAllister said he would bring "energy and focus" to the role.
"Austin will be supported at Hydebank Wood by a strengthened senior management team who have the skills and experience to ensure we deliver the major reform programme," she said.
"He brings an innovative approach to rehabilitation and will continue to build partnerships across the justice and community sectors."