Couple charged with murder of pensioner Bertie Acheson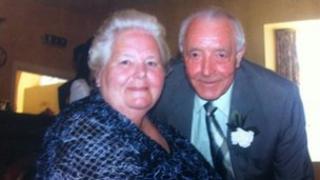 A husband and wife charged in connection with the death of a pensioner now face murder charges.
Jennifer Toland, 24, from County Antrim, and 40-year-old Paul Toland, from The Cedars, Antrim, had been facing a charge of manslaughter.
They were returned for trial on charges of murder and robbery at Ballymena Magistrate's Court on Thursday.
Bertie Acheson, 72, died from a heart attack after a break-in at his house in Coleraine, County Londonderry, in 2012.
The couple, who are estranged, were released on bail to appear at Belfast Crown Court next month.