Policing Board members asked to justify rule change rejection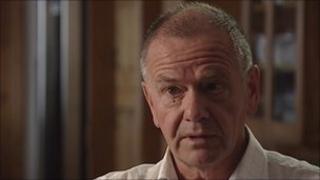 Members of the Northern Ireland Policing Board have been asked for their legal reasons for rejecting a proposal to amend eligibility criteria for candidates for chief constable.
Justice Minister David Ford wants to remove the need for candidates to have served two years as an assistant chief constable outside NI.
Board members want to keep the rule in appointing Matt Baggott's successor.
Last week they formally rejected Mr Ford's proposal to change the rule.
That decision was made in spite of legal advice from the board's chief executive Sam Pollock.
In a paper to board members entitled Criteria for Appointing the Chief Constable in the PSNI, Mr Pollock said that similar two year rules have been dropped by other police forces in England, Scotland and Wales, while police in the Republic of Ireland have never had such a requirement.
He said senior PSNI officers who wanted to apply for the chief constable's position and met the other criteria for appointment would be "uniquely disadvantaged" if the two year rule was retained.
"My advice is that it would be indefensible," he said.
The day after the board voted to formally reject the proposed change, David Ford wrote to it asking members to justify their actions.
He attached correspondence to his department from the Equality Commission, which said the two year rule "may be indirectly discriminatory unless it could be objectively justified as an essential requirement for the post".
Mr Ford said: "Having considered the representations on this matter to date, I do not see any objective justification, and on this basis I would like to ask that the board advises me by return what it considers to be objective justification for retention of the current criteria."
The board chairman, Anne Connolly, then wrote to its members asking them to outline what they see as the "objective justification" for retaining the rule.
That means they have been asked to spell out their reasoning in detail, explaining why they believe the existing criteria should be used to appoint Mr Baggott's successor, and not simply say they do not want to change.
The deadline for responses was lunchtime on Tuesday.
Mr Ford will bring his proposed rule change to the executive on Thursday as the first and deputy first ministers have declared that they will have the final say on any changes to the criteria.
The ministers, and their legal advisers, are likely to study the response from the Policing Board closely before that meeting.