Northern Ireland living standards 'had steepest fall in UK'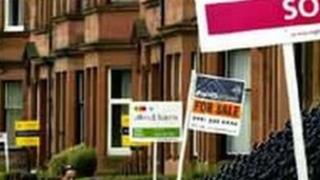 Northern Ireland suffered the steepest fall in living standards during the recession, compared to all other regions of the UK, a new report suggests.
The research by the Resolution Foundation, an independent think tank, uses a measure called GVA per head, that allows for a region-by-region comparison of living standards.
It found that between 2008 and 2013 GVA per head in Northern Ireland fell by 10% from £17,910 to £16,130.
The UK average was a 5.8% fall.
In the south-east of England the fall was just 3.3%.
Existing data suggests that on the whole Northern Ireland suffered a deeper and longer lasting recession than other parts of the UK, largely due to the dramatic property crash.
The most recent figures show the Northern Ireland economy is estimated to be still almost 10% smaller than its peak in 2007.
By comparison, the UK economy as a whole has made up almost all the output lost as a result of the recession, and is now less than 2% below its 2008 peak.
GVA per head is calculated by taking the income generated by businesses, minus the cost of goods and services used to create the income, and dividing that sum by the population.