NI's Aimee Fuller misses out on Sochi snowboard final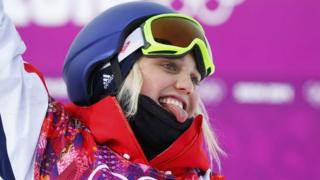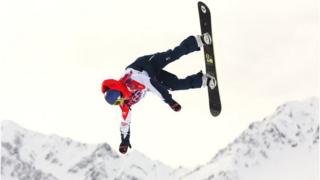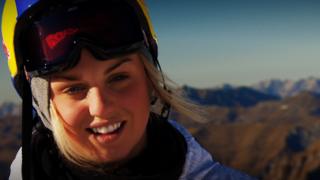 Young Northern Ireland snowboarder Aimee Fuller has missed out on a place in the finals at the Winter Olympics.
The 21-year-old Bangor woman was taking part in the snowboard slopestyle final on Sunday.
It is a new Olympic event where riders head down a course that includes rails, kickers and jumps.
She fell during her first run at about 06:30 GMT on Sunday and needed a strong finish in her second stage to secure a place in the final.
But a slight slip following her double back flip on the second run cost her a place in the finals and she finished with 71.25 points .
Afterwards, Fuller said: "I'm smiling, unfortunately I didn't land. If I had got that run down then we would have been on the money but still, it is a great experience.
"It is the first time I have ever competed in the Olympics and it is a building block for the next time."
Her compatriot, Jenny Jones, won a bronze medal in the snowboard slopestyle final, Britain's first-ever medal on snow in an Olympics.
Aimee Fuller grew up in England but now lives in Holywood, County Down, and had been regarded as one of Team GB's brightest hopes.
The Winter Olympics are taking place in Sochi, Russia, from 7-23 February, 2014.